How To Get a Loan From Easypaisa App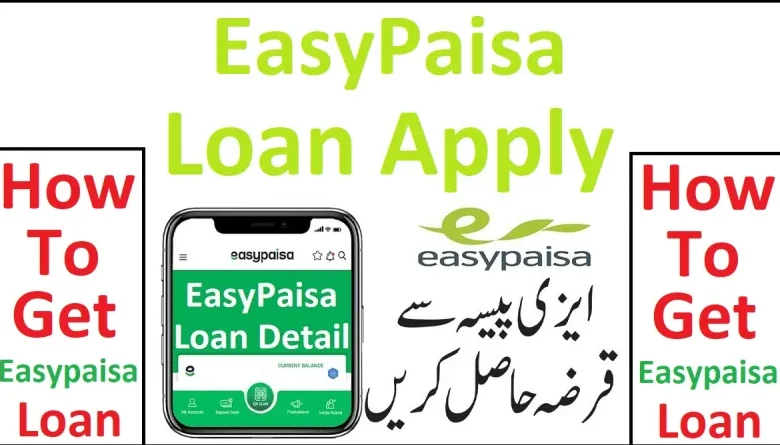 Easypaisa is a financial services platform in Pakistan that offers a range of products and services, including loans. Easypaisa loans are designed to provide quick and easy access to credit for individuals and small businesses.
To apply for an Easypaisa loan, you will need to have an Easypaisa account and meet the eligibility criteria set by the lender. The application process is usually simple and can be completed online or through the Easypaisa app. If you have misplaced the sim and if you are looking to change Easypaisa Account Number you can also do it through easy steps.
Easypaisa loans are usually offered for small amounts and have relatively high interest rates compared to traditional bank loans. They are best suited for short-term financial needs and emergencies. You can even use an Easypaisa account without an app through code and website also. Nothing can stop you to take loan from Easypaisa.
If you are interested in applying for an Easypaisa loan, you can visit the Easypaisa website or download the Easypaisa app to learn more and start the application process. Keep in mind that the terms and conditions of Easypaisa loans may vary depending on the lender and your specific circumstances.
How To Get a Loan From Easypaisa App [Quick Steps]
To get a loan from the Easypaisa app, you will need to follow these steps:
Download the Easypaisa app: The first step is to download the Easypaisa app from the App Store or Google Play Store.
Create an account: If you don't already have an Easypaisa account, you will need to create one by following the prompts on the app. This will usually involve providing some personal and financial information.
Apply for a loan: Once you have an Easypaisa account, you can apply for a loan by accessing the "Loans" section of the app. You will be asked to provide some information about your loan request, including the amount you need and the purpose of the loan.
Submit your application: After you have completed the loan application form, you can submit it through the app. Your application will be reviewed by the lender, and you will be notified of the outcome via the app.
Repay the loan: If your loan application is approved, you will receive the loan amount in your Easypaisa account. You will then need to make regular payments to repay the loan according to the terms and conditions agreed upon with the lender.
It is important to carefully read and understand the terms and conditions of the loan before accepting it. Make sure you can afford the loan and the repayment terms before committing to a loan from Easypaisa.
FAQs